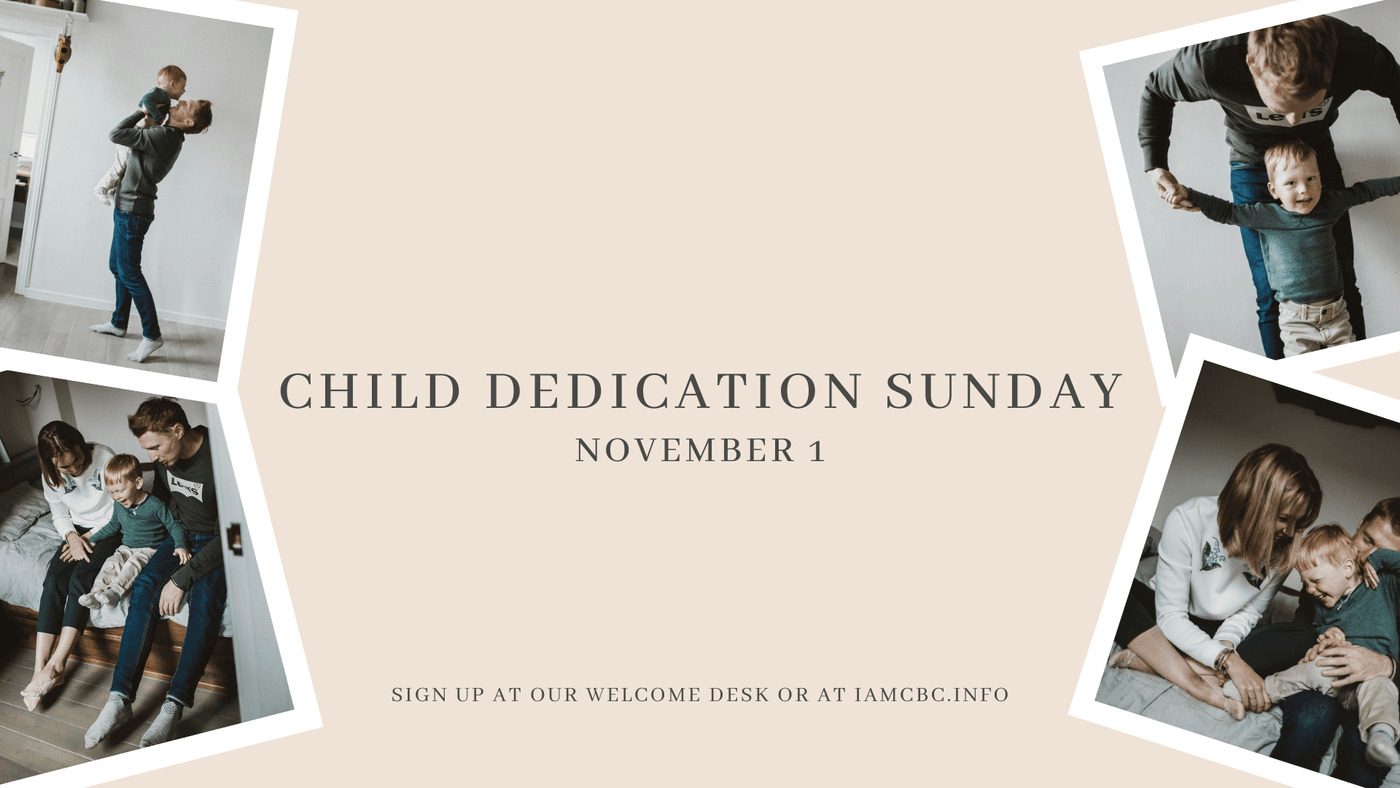 1 Samuel 1:27-28
27 I prayed for this child, and the Lord has granted me what I asked of him. 28 So now I give him to the Lord. For his whole life he will be given over to the Lord." And he worshiped the Lord there.
On November 1st, during our morning worship time, we will be observing child dedication. This is when the parent(s) dedicate themselves to raising the child according to God's will. Also to dedicating the child to live according to God's purpose for their life. The congregation is active in this as well. We will all be active in praying and loving on your family.
If you would like to dedicate your child please follow the link below and fill out the form. We're excited about the future of your child's life and the future for your family! We would love to pray over you and your family as you lead your family in the Lord!