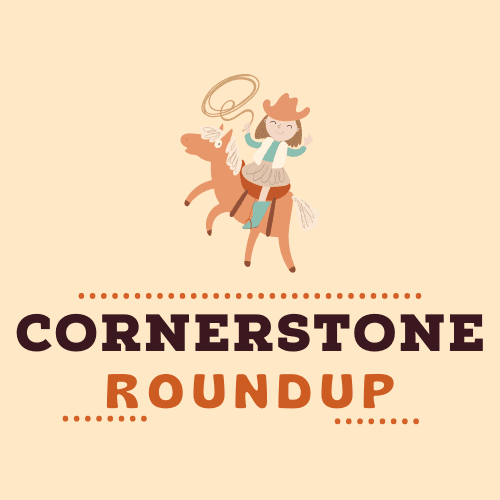 Cornerstone Roundup is a Christ-centered program to teach young children to love God, love others and provide a safe, loving environment for the children to learn. We offer a certified pre-school curriculum, arts and crafts, story time, music, games, play, and community awareness to develop our children mentally, physically, emotionally, and spiritually. Our goal is to come along side parents/caregivers and teach the children participating in Cornerstone Roundup in a clear, simple, and intentional way that is accountable to God first, but also to parents.
Registration for Roundup Summer Camp 2023!
Pre-register below for Cornerstone Roundup 2023-24!